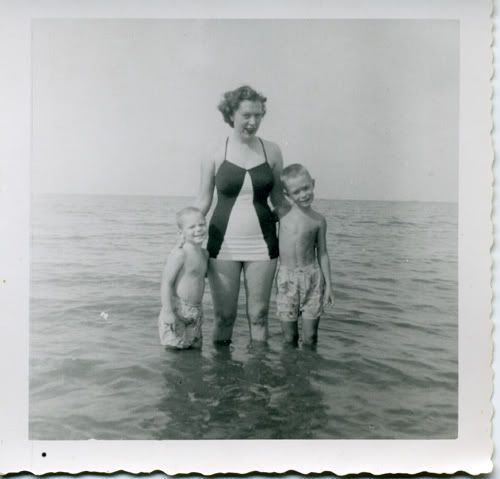 the past few days have been rich and full. i started with a quick trip down to knoxville where i sat in on a digital storytelling training that carpetbag theatre was doing for teenagers, who i will be helping to connect with other youth groups across the city this summer. the kids in this training will be teaching other teens how to use digital storytelling to reflect on their own experiences. it's a really cool project, and i'm so glad to be part of it, even if it's a small role!
then i headed up north to lexington to get ready for a big day of benefit events for the Cowan Creek Mountain Music School. for nearly 24 hours, i was embraced by an amazing community of music and friends that i seldom ever get see or hear all together at the same place. the musicians and the people involved with CCMMS are all such beautiful people. it's hard to pinpoint what exactly it is about the CCMMS that brings people together in the way it does. the closest thing i can come up with is that CCMMS is like this alternate family. once you become involved in this indescribably beautiful, enriching experience, your roots begin to intertwine with those other folks experiencing this with you and there's this bond that grows between everyone, traveling through the music and the stories and the shared experiences and creating this wild, beautiful garden of people, music and mountain culture. saturday was like a brief preview of what's gonna happen the last week of june here in letcher county. we played music, danced and just enjoyed a great time together. the first half of the day was an outdoor concert and square dance on the shady grounds of an old house in a lexington neighborhood. then we all headed over to al's bar, about two blocks away, and had a great big jam session for about two hours. we didn't really want to stop, but we did so we could get the benefit show started. more amazing music. one of the best nights of music or nights out on the town (any town) i've ever had!
this weekend provided far more social interaction that i normally get in a month, much less two days. so after saying farewell to the seven or so friends who all piled into the hotel room with me saturday night and catching a brunch with a few more friends, i headed back to eastern kentucky, feeling my entire body and soul relaxing deeper and deeper the closer i got to judy branch. i met up in blackey with my friend george gibson (also a CCMMS musician/supporter), and we headed over to lee & opal's house for a visit. lee has lost all hearing in his right ear and has not been playing much music at all lately. having george over got him to playing his banjo and his fiddle, and even though we had to help him with tuning, he sounded just as good as ever! i'm glad that we got him playing, and we're all hoping that his ear will heal and he'll get some of the hearing back.
once i got home from lee's house, i was more than ready for a good long patch of time without laying eyes upon, hearing or talking to another person. after a good long sleep (went to bed early & slept late), i got to working in the garden, and i spent all memorial day doing just that. for the first year i've been out here, i've planted the entire garden spot, and that's a mighty big garden! i'm glad to report that things are looking really good. right now the only harvestable crop i've got is curly mustard, and because of the cool weather we've had the past week or so, it's doing really well. i'll have to eat a lot of mustard greens in the next few days and weeks, b/c as the temperature goes up, they'll start to seed. the herbs i have planted around the house and on the porch are also doing well - the mint is reaching for the sky. the oregano smells lovely, and the lavender is getting ready to flower. cilantro is coming up in a pot, and i believe that the thyme (or is it marjoram?) is getting ready to bloom.
back to the garden: the peas are also coming up, but no pods yet. i didn't get them planted on valentines day. in fact, i didn't get them planted until early april! i expect i'll have peas by mid to late june. here's what else is coming up: okra - lots of it and several varieties, including cajun jewel, cow horn, alabama red.... watermelon, patty pan squash, zucchini squash, crookneck squash, silver queen corn, another variety of corn left over from last year (came up where last year's crop had been). i planted some three sisters (cherokee method), which is planting corn in the center of a hill with beans and squash on the outer circle, sort of like the points of the four directions in the medicine wheel. they are all looking great so far, although neighbor bill thinks that the squash won't do well in the shade of the corn, but that the beans will really thrive (they grow up the corn stalks). just in case, there's plenty of squash planted without the corn, so there will be squash a-plenty no matter what, as long as i can keep the bugs away! also coming up are eggplant, tomatoes, chile & gypsy peppers, basil, beets, potatoes. i've got butter bean (pole) and butter bean/fordhook (bushes) planted, but they haven't come up yet, nor has the dill.
today i built a raised bed for lettuce, as the lettuce growing in the big pot on my porch doesn't seem to want to get big enough to eat. i also did a lot of weeding. i transplanted even more of the baby okra plants that have been growing thickly on my porch into the long rows of okra i've already got planted and coming up. transplanted a few baby eggplants and tomatoes. i planted the lettuce beds with drunken woman and red salad bowl lettuce and then put in a couple rows of beans: blue lake and provider snap beans. i planted a bed of collard greens, and a few more marigolds, zinnias and sunflowers around the garden. then i got out the sprayer and sprayed the squash, okra & watermelon plants with diluted neem oil to keep the bugs off. neem oil is pretty neat stuff. it's a botanical extract that naturally repels most garden pests. i'm hoping it will work wonders on the squash! i started building tomato cages when the sky darkened over, and it began to thunder. got everything under the porch and started up the steps just as the downpour began.
now i'm enjoying the smell of honeysuckle (it's finally bloomed!) and the sounds of the crickets, frogs and distant bark of dogs coming in my kitchen windows.